Cash flow forecasts help you monitor the financial health of your business and make informed business decisions. While you can create forecasts manually, software has many advantages. The question is – which software do you choose? We're going to share tips on how to choose the best cash flow forecast software and the benefits of using software.
What is Cash Flow Forecasting Software?
Cash flow forecasting software allows you to create cash flow forecasts for your business quickly and easily. These platforms integrate with accounting software to ensure it uses the most accurate and up-to-date information when creating your forecasts.
In most cases, cash flow software applications also have other features that help you make business decisions and plan for the future.
What Are the Benefits of Using Software for Forecasting Cash Flow?
Why use software for your cash flow forecasting when you can do it manually?
Software:
Saves you time by pulling data from your accounting software. You don't have to go through your income and expenses manually.
Improves accuracy because data is not inputted manually.
Allows you to use your cash flow data in other ways to gauge the financial health of your business, such as running what-if scenarios or comparing your actuals vs. planned results.
If you want to create accurate cash flow forecasts quickly and easily, software is the optimal solution.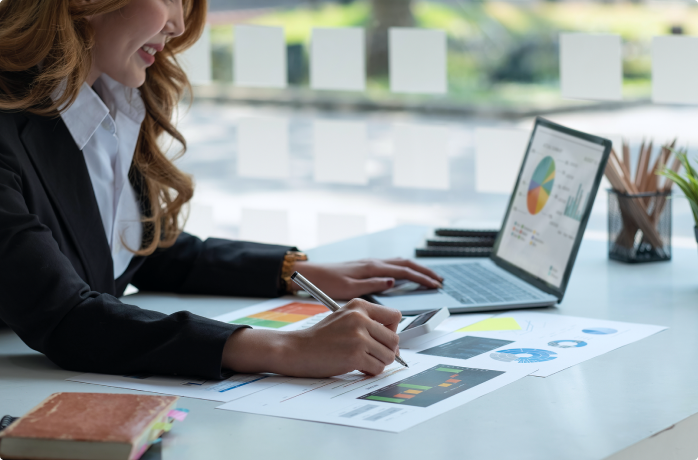 What To Look for When Choosing an Application?
You know what cash flow forecasting software is and its benefits. But how do you choose an application?
Here's what to look for when choosing the best cash flow forecast software.
Make Sure the App Has the Required Key Features
There are quite a few types of cash flow forecasting software, so it's important to make sure you choose one that has the features you want and need.
Create a list of must-have features to narrow down your choices. These features may include:
Accounting software integration. Make sure that the software can integrate with the accounting tools you're already using. Finding a compatible application will make it easier to create accurate forecasts.
Multiple perspectives, so you can plan your cash flow for multiple years ahead using weekly, monthly or quarterly perspectives.
Planned vs. actual results to see how your forecasts measure up to your actual performance.
Reports so that you can share with stakeholders or lenders.
Scenarios to see how your decisions may impact your cash flow.
You may have other features that you feel are essential. Be sure to add these to your list and look for software that includes everything you want or need.
Make Sure You Can Test the App for Free
There are many options for software for cash flow management. To find the right one, you'll need to test a few solutions out to see if they meet your needs.
Most reputable and quality cash flow forecasting software solutions will offer free trials or a free tier that allows you to test the app risk-free. Others may have a 30-day money-back guarantee, which acts as a trial of sorts. If you find that the software doesn't meet your needs within the 30-day time period, you can request a refund.
During the free trial period, make sure that you test out all of the software's features to ensure it will be a good fit for your business.
Find Out the Full Price
Along with features and testing, you want to consider the full price of the software. It doesn't matter if the software has all of your must-have features if it doesn't fit into your budget.
Most cash flow forecasting software is subscription-based, so you'll pay monthly or annually, depending on your preference. There will likely be different tiers of pricing that have limits on:
The number of users
Forecasting range (1-year, 3-year, etc.)
Features
Training and support
Make sure that you understand all costs and check for hidden fees that may put the software out of your budget.
Integration With Cloud Accounting Software Providers
When comparing software, check to see if they offer integration with cloud accounting software providers like:
Integrations with cloud accounting platforms will make it easy to create cash flow forecasts anytime, anywhere and from any internet-connected device.
Centralization
Look for software that offers you an all-in-one solution. Having one centralized platform for all of your cash flow needs will eliminate the need to use multiple different software programs.
Centralization will:
Save time because you can use one platform to take care of all of your needs.
Reduce the risk of errors because you're not jumping from one software program to another.
Make it easier to manage your cash flow because your data is in one convenient location.
Look closely at all of the software's features to make sure that it will meet all of your cash flow management needs.
Ease Of Operation
Even the most robust software will be a waste of company dollars if it's too complicated or difficult to use.
Look for software that's easy to use and has a user-friendly design.
Ease of use is one thing you can check when testing the software. If multiple people are using the application, consider whether they'll have an easy time making use of the software and all of its features.
Support Service
When comparing software, take the time to consider their support service.
When is customer support available?
What level of support is available?
Do they offer one-on-one training?
Are they responsive?
One way to gauge the quality of support is to reach out and ask a question. Pay attention to their response time and level of attention to your question. Does it meet your standards?
Support is an important consideration because if you ever need help with your setup or run into technical difficulties, you want to be able to reach someone who can help.
Positive Customer Feedback
Customer feedback is a good indicator of quality when it comes to software. Look for user reviews online and see what others have to say about the software.
Is it easy to use?
Does it make their lives easier?
Are forecasts accurate?
Are the other features useful?
Are there surprise fees?
Is support helpful?
If other users have an overall positive experience, there's a good chance that you'll have a positive experience, too.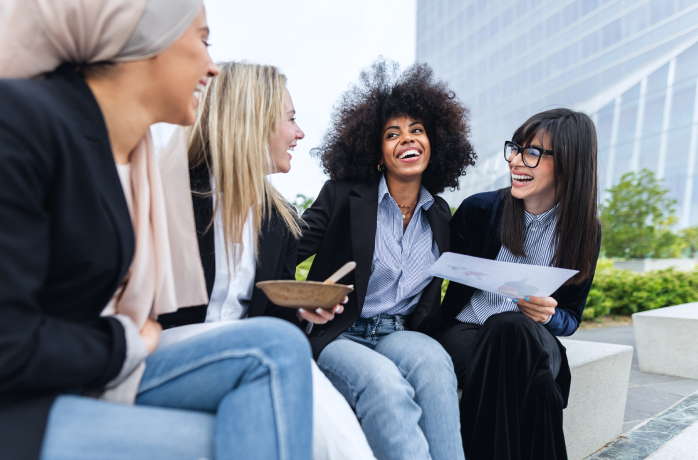 Best Cash Flow Forecast Software
So, to recap, the best cash flow reporting software will have:
All of the features you need
The ability to test the software
Affordable price
Integration with cloud accounting software
Easy operation
Excellent support
Positive customer feedback
Why Choose Cash Flow Frog?
If you're looking for cash flow tracking software that ticks all of the boxes above, Cash Flow Frog is the ideal solution for you.
Cash Flow Frog:
Integrates with your cloud accounting software, so you can automatically generate accurate cash flow forecasts.
Offers additional features to meet all of your cash flow management needs, like scenarios, customer insights, planned vs. actual and more.
Comes at an affordable price with the option to start for free.
Offers excellent customer support and one-on-one training.
Is easy to use.
Is well rated by customers.
From simple cash flow forecasts to projections and planning, Cash Flow Frog has all of the tools you need for cash flow management.