Cash Flow Frog helps businesses make sense of their cash flow. If you're running your business without an up-to-date cash flow, you may be surprised about your company's:
Lack of liquidity
True financial health
Making smart business decisions requires you to know how to manage cash flow in small business.
That's where Cash Flow Frog can help.
What is Cash Flow Frog?
Cash Flow Frog is an industry-leading cash flow forecasting app. Our app makes it easy to:
Integrate with Xero and QuickBooks to create new, updated cash flow forecasts
Forecast your cash flow for any given time period, from a week to a year or more ahead
Planned vs actual cash flow to learn how your decisions are impacting your financial health
Gain customer insights to see who is paying on time and who is not
With Cash Flow Frog, you can keep on top of your cash flow at any time throughout your business's operations. It takes just minutes to keep your cash flow updated in real-time.
You can also contact Cash Flow Frog to learn more about how our app works.
What is Cash Flow and Why Is It Important for Small Businesses?
Cash flow is the amount of money that goes in and out of a business. For example, you may have just invoiced a client for $100,000 this very second, but your cash flow doesn't go up yet.
Why?
You're not paid yet. Cash flow is only impacted at the time of payment. If the invoice is unpaid, the client still has the money in their account and not yours. You may have performed the service or delivered the product, but until that invoice is paid, your cash flow will remain the same.
This is what cash flow is all about: actual cash flowing in and out of a business.
Additionally, when you pay for a product, utilities, payroll or anything else from your business's bank account, it also impacts cash flow. Your outflows, or money leaving your accounts, can put your cash flow into the negative.
Why Cash Flow is Important for Your Business
At Cash Flow Frog, we know that cash is crucial to your business. The reason such a massive emphasis must be put on cash flow is that it helps you answer a lot of questions about your business:
Can you hire a new employee? It depends on cash flow. If you don't have the cash to make payroll on time, you can't hire an employee. Your cash flow forecast ensures that you can make smart hiring decisions.

Do you need financing? You can have a lot of pending invoices and assume that your business has the funds to buy inventory or make payroll. However, with a cash flow report, you can see how much liquidity you have and secure financing if you're running low on cash.

What will the impact of your decisions be? If you run cash flow and projection reports alongside each other, you can learn the impact of your decisions. For example, you can run a report to learn how introducing a new product will impact cash flow and when you can expect to start generating a profit from the product.

Which customers are impeding cash flow? Unfortunately, some customers may be loyal but always pay late. In this scenario, you may find that these customers need to be "fired" so that you can maintain positive cash flow. Customer insights are an integral part of our app and help you learn which customers may be having a negative impact on your business.

Do you want to plan for the future? Future plans are such an exciting part of business. You can make plans with or without data. But when you know your cash flow, you can be confident that the decisions you make are in your best interest to reach your goals. For example, you can forecast cash flow two years from now to know whether you'll have the opportunity to expand into new markets.
Decisions are made in the business world every day. You may make a smart or bad decision even if you know your cash flow. However, you reduce your risk of bad decisions when you have an accurate cash flow statement that allows you to know your business's true liquidity.
Why is cash flow more important than profit for a small business?
Cash flow helps you know your true financial health and liquidity.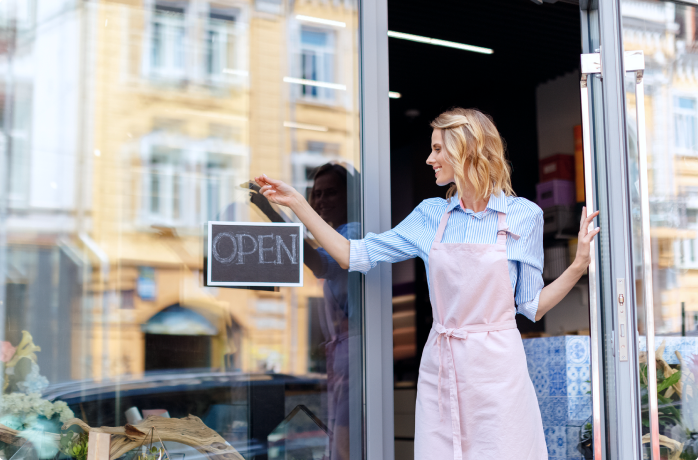 How Do You Improve Your Cash Flow with Cash Flow Frog?
Cash Flow Frog
has multiple tools and features that can make it easier for you to not only know your cash flow but also how to improve it. A few of the ways that you can begin improving your cash flow with our app today are:
Customer insights. One feature that our clients love is the ability to run customer insights. You can view what a customer's payment habits are and gauge which customers pay within terms, and which do not. Improve your cash flow by changing invoicing terms, letting the customer go or simply requesting partial or full payment upfront.

Forecasts. Run forecasts to learn how your decisions will affect cash flow. You can see which products are generating the most cash flow and which are not performing well. You can even decide to drop low-performing products or services to boost cash flow in the long term.
One of the nice aspects of forecasts is that they can help you better understand the decisions you make and their impact on your business. You can run projections in our app and learn what happens if a new product sells like crazy or if sales lag well behind initial projections.
Data is power in the business world, and our app puts data at your fingertips.
Best Cash Flow Forecasting Software for Small Business
Do you want to forecast your cash flow and make sense of your business's financials? You can with Cash Flow Frog.
We're so confident that you'll love our app that we want to offer you a free trial.
Click here to sign up for our free trial today.