Cash flow forecast software is important for two main groups:
Business owners or managers
Accountants
Cash flow forecast software is a good choice for small business owners who work to understand their business's financial health. However, if you've never purchased these types of tools before, you may not know how to choose the right solution for your needs.
In this guide, we're going to explain the key features we recommend you look for when testing and buying this type of software.
What Is Cash Flow Forecasting?
If you're wondering "what does cash flow forecast mean," it's simple:
Estimate the cash going out of the business
Estimate the cash coming into a business
Estimate total cash at the end of the forecast period
These estimates occur during a specific period of time, such as a 13-week forecast.
What Is a Cash Flow Forecast Used For?
Now that you know what forecasting is, you may be wondering, "what is a cash flow forecast used for?" Forecasts are used by businesses worldwide to help decision-makers in numerous ways:
Estimate future sales
Estimate future expenses
Make better decisions based on cash flow projections
Know if additional cash will be necessary
Learn when you have a cash surplus and can expand operations
So much more
Utilizing numerous parameters, it's possible to work through forecasts to understand a business's cash position at any point in time. If the platform you choose connects to other accounting solutions, it's possible to use historical data to improve the accuracy of the projection drastically.
Accurate forecasts will help you:
Know when the right time is to hire new employees to try and expand your business.
Secure lines of credit or other financing to confidently get through slow business periods.
Secure investments. Investors will rely on cash flow forecasts to have an estimate of a business's cash flow. If you plan on landing financing or investors, accurate forecasts are one of the most powerful ways to convince these individuals to funnel money into your operations.
Knowledge is power in the business world, and knowing your cash flow is one of the most important aspects of running a successful business.
You can use cash flow forecast software or do all of the calculations by hand. However, you'll spend a lot of unnecessary time working through the calculations on your own. Software is a great, easy way to automate the process and reduce the risk of error along the way.
The right cash flow forecasting tool will reduce the time spent on forecasts and save you a lot of money in the long term.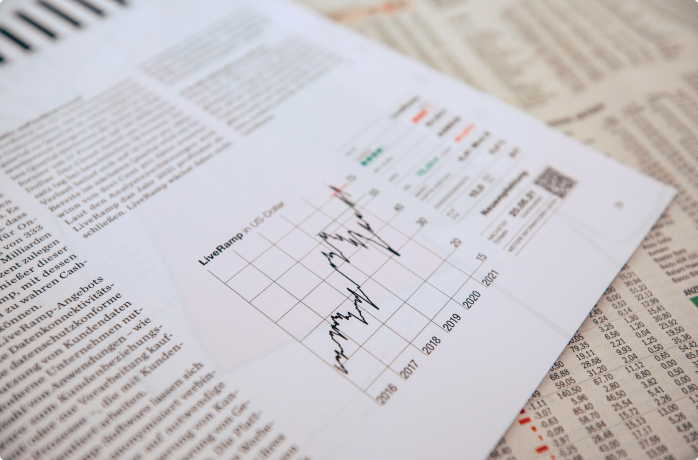 What Should Be Considered When Choosing Cash Flow Forecasting Software?
Not sure what cash flow forecast software to purchase? We recommend that you consider solutions that offer the following features:
Ability To Connect All Your Data
Cash flow management software is a lot easier to set up when the solution allows you to connect all of your accounting data to the software or the software may allow you to import data through:
If you cannot connect your accounting software, you'll need to enter it manually, which is a major time sink. Instead, you need to find a solution that allows you to export data from your accounting software and import it right into the cash flow app.
Various Options And Many Forecasting Scenarios
Forecasting isn't a one-size-fits-all solution. You may need to use scenarios to understand what may happen if your business:
Exceeds sales figures
Misses sales figures
Lands major contracts
Etc.
You also want to choose a solution that allows you to control the forecast period. For example, new businesses may need to run forecasts weekly to understand where their cash position will be in the short term.
Larger businesses will often run forecasts:
Monthly
Quarterly
Bi-annually
Annually
The longer the forecast period, the less accurate they tend to be. However, the software chosen should have features and functions that put you in control of forecasting. Consider the multiple view options available, parameters that you can change and more when evaluating software.
Ease Of Setup and Customization
Cash flow forecast software should be easy to set up and customize to meet your needs. The more complex and difficult it is to set up the software, the less likely you are to use it.
Cloud-based solutions are ideal because setup takes just a few minutes. Create an account, and you're ready to get started.
Along with the setup process, it's also important to consider whether the solution can be tailored for your needs. For example, can you customize the dashboard to see your most important information at a glance? How easy is it to enter your data or sync it with your accounting software?
The easier the setup and customization process, the better your experience and the more often you'll use the software.
Ease Of Collaboration
Does the cash flow forecast software allow for easy collaboration? If you have a team, collaboration will be important to ensure that your cash flow forecasts are accurate and up to date.
Your software should make it quick and simple for your team to participate in your cash flow planning and forecasting. Consider:
How many users you can have
Limits on features and whether it's on a per-account or per-user basis
If you have multiple departments or teams, it's crucial to ensure that your software can accommodate your user needs and allow everyone to participate in the forecasting process.
Easy Integration with Leading Accounting Software
The best cash flow forecast software integrates with the leading accounting software to ensure your forecasts and cash flow planning uses accurate data.
Check to make sure that the cash flow forecast software is compatible with:
QuickBooks
Xero
FreshBooks
Excel
Other accounting software
Syncing to your accounting software should be a quick and easy process.
Uptime And Reliability
Make sure the software has a reputation for being reliable and an excellent uptime. After all, your cash flow forecast software won't be very useful if it's unreliable or inaccessible.
Cloud-based platforms are convenient and easy to set up, but if their servers are down, their tool will also be inaccessible. If your cash flow software is consistently inaccessible, it will be difficult to maintain accurate forecasts and make informed business decisions.
Cash flow is the lifeblood of your business. If your software makes it difficult to manage your cash flow and create forecasts regularly, it puts your business's financial health at risk.
Check reviews to see whether other users complain about downtime or reliability issues.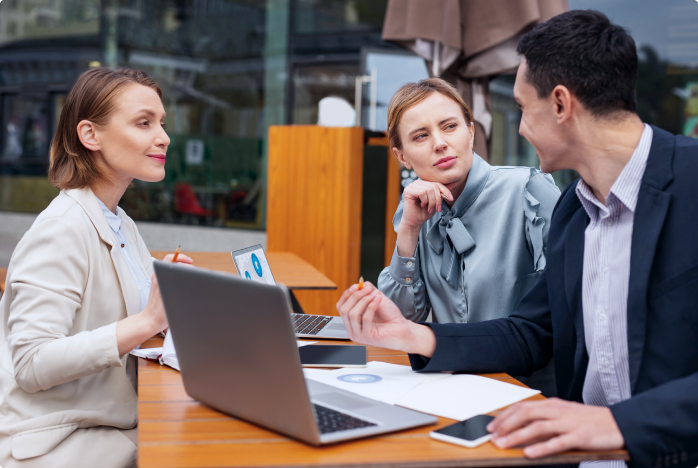 Ideal Corporate Reports
Reports allow you to share important financial information with stakeholders and team members. Creating reports manually can be a time-consuming process. The right cash flow forecast software will take care of this tedious task for you.
Check to see whether you can generate reports with the software. If so, consider the following questions:
What information is included in the report?
Are the reports branded? Branded reports help build brand awareness.
Can reports include custom information? For example, can you include notes to make it easier for your team to understand the data?
Also, consider how easy it is to generate reports and whether there are limits to how many you can generate.
Technical Support
Even when software is easy to use, there is always a learning curve. Will the technical support team be available to answer your questions or provide assistance?
If there's an issue with a feature or function, how easy will it be to reach the support team? When are they available, and through which channels?
When choosing cash flow forecast software, it is crucial to ensure that they have a responsive technical support team. Make sure that they have multiple points of contact, including email, telephone, mail and social media.
Consider Cash Flow Frog: The Best Cash Flow Forecasting Software
If you want the best cash flow forecast software, look no further than Cash Flow Frog. From detailed forecasting to scenario planning and branded reports, Cash Flow Frog can handle your cash flow forecasting and planning needs.