Passion is what drives most entrepreneurs to launch their businesses, but achieving growth and financial success can be challenging. It's important to know how to grow the business if you want to reach your goals and stay in business long term.
How To Measure Financial Success In Your Business
One of the top financial questions to ask a business owner is: How exactly do you measure financial success? Ask 10 business owners this question and you'll likely get 10 different answers.
For some, financial success is simply making just enough to break even or turn a small profit. But, for most, financial success is having the means to grow the business and live the lifestyle they want.
It's one of those business-related questions that doesn't really have a clear-cut answer.
That being said, there are some methods entrepreneurs use for evaluating financial success in business. These include:
Net income. What is the bottom line of your revenues minus business expenses? Your net income can be a good indicator of your company's financial health.
Sales volume. The higher the volume, the greater the revenue.
Market value. How much would a buyer pay for your business? Your company's value can be an indicator of financial success as well.
Sales and earnings growth. If sales and earnings are rising, this is a good indicator of demand for your products or services.
It's important to have a way of measuring financial success for your business based on your own definition of success.
Of course, measuring your success is only one piece of the puzzle. It's also important to consider which factors will help make your business a success.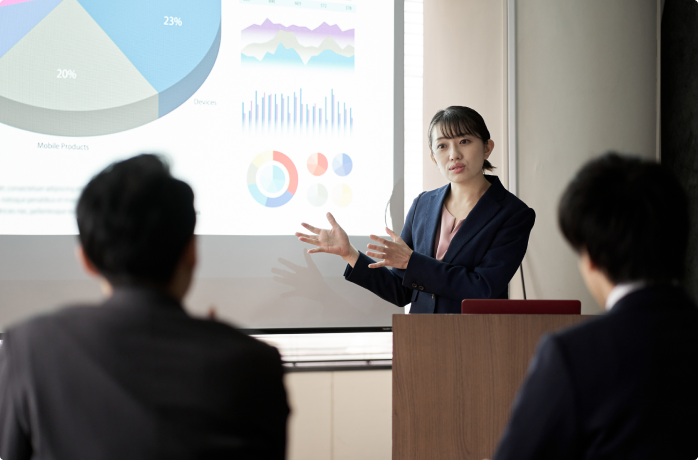 What Are the Factors or Criteria That Make a Business Successful?
There are several factors or criteria that make a business successful. These include:
Good Business Strategy
There are many ways a business can grow, but all of them require a good strategy. Winging it isn't an option if you're serious about making your business succeed.
But what exactly is a good business strategy?
A good strategy is a roadmap to success that outlines:
The company's guiding principles
The things the business should prioritize
The actions people in the business should take
The business's competitive advantage
The company's target audience
The right strategy or plan can help a business continue on the right path toward its goals. Without direction, you may find that growth and success are slow-going.
Planning And Setting the Right Goals
One of the best ways to help your business grow is to create plans and set goals. If you want to succeed, you must set goals. We touched on the importance of creating a good strategy, but you also need a plan to follow that strategy. Make sure that you're setting goals for your business and plans on how to achieve them while keeping your strategy in mind.
Goals should be:
Specific
Attainable
Measurable
Time-bound
Realistic
Clear, specific and realistic goals can help you find success. Putting a deadline on your goal will help you work more efficiently towards achieving it. Just make sure you have a way to measure your progress.
Optimized Accounting System
Plans and strategies are important, but for a business to stay operational, it needs to be solvent. To achieve success, you must have an optimized accounting system.
There are many accounting solutions available today, many of which are cloud-based and connected to business bank accounts to streamline tasks. These accounting tools reduce the risk of error, save time and help you manage your business's finances with ease.
Business owners that have money management questions or difficulty managing their accounting should consult with a CPA. In fact, even if your accounting system works well for you, you should still have a trusted CPA for advice and guidance.
Efficient Cash Flow Management
One of the best ways to grow business is to focus on cash flow. Many business owners are focused solely on profit and overlook cash flow. A business can be profitable and still have negative cash flow.
Cash flow is the total amount of money going into and out of your business. It gives you a clear picture of your business's financial health. Creating cash flow forecasts and statements can help you determine when your business will run out of cash and what actions you can take to avoid cash shortages.
Efficient cash flow management ensures that your business has the funds to pay:
Suppliers and vendors
Debts
Employees
Utilities and rent
Other overhead-related expenses
If you're not managing your cash flow, you may find yourself unable to make ends meet and struggle to keep your doors open.
Setting Up Key Performance Indicators
Key performance indicators, or KPIs, are indicators of your progress towards your goals. KPIs help you:
Gauge whether you're on the right track
Ensure your team is aligned and accountable
Make adjustments when needed to achieve success
KPIs can include:
Gross profit margin
Operating expense ratio
Net profit margin
Average order value
Sales volume
New inbound leads
Conversion rates
Sales qualified leads
It's up to you to determine which KPIs are most important for your unique business. Tracking the right ones is key if you want your business to succeed.
Form Strategic Partnerships
Strategic partnerships are long-term business relationships that aim to create value for both (or multiple) organizations. These partnerships are not about extracting value for your business from the other business.
An example of a strategic partnership would be a business partnering with an industry organization in order to reach a specific target audience. The business gains access to the industry organization's member base, expanding its reach and building brand awareness in the process.
When done properly, these partnerships provide value for all parties. Find ways to form strategic partnerships to help grow your business and reach your goals.
Diversify Your Product or Service Offerings
Achieving success is all about figuring out how to grow the business. One way to do that is to diversify your offerings. You can do this by:
Conducting market research to find underserved markets
Filling other relevant needs for your market
Finding new markets to serve
Launching new products, either for your current target market or an entirely new industry
Diversification can help your business stay afloat in good and bad times. By putting your eggs in different baskets (versus going all-in in one industry or market), you're spreading the risk out. If one product is doing poorly this quarter, other products in other industries may see growth. That growth will offset the losses from slow sales.
Staff Productivity
A productive staff is an indication of success. After all, your employees are the backbone of your business. Without them, you couldn't achieve your goals for growth.
When staff are meeting deadlines, making sales and creating value for customers, this all translates to greater success for your business.
Constant Work on the Quality of the Client Base
The quality of your client base is important. Ideal clients are those who understand the value you offer. When clients demand more than you offer or take up more time than you can provide (from a financial standpoint), they can eat away at your profitability and even impact your team's morale.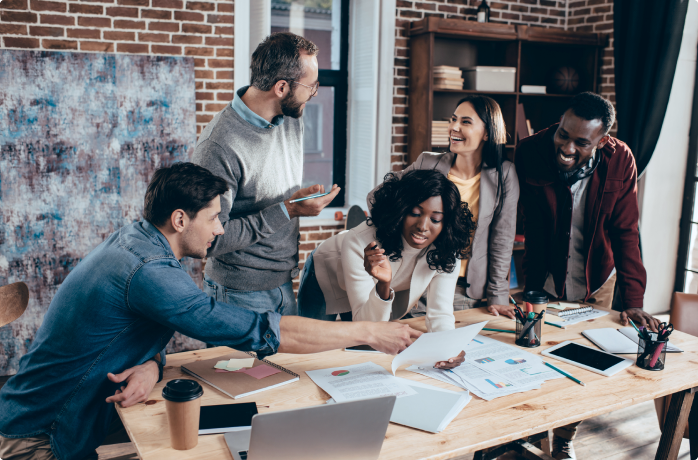 Cash Flow Frog - Key for Success in Business
There are many factors that make a business successful, but when it comes to financial aspects, cash flow is king. Managing your cash flow can help ensure that you have the funds to meet your goals and stay afloat even when sales slow.
Cash Flow Frog can help you manage virtually every aspect of cash flow, including:
Forecasting
What-if scenario planning
Planned vs. actual results
Customer insights
Cash Flow Frog makes it easy to streamline and simplify your cash flow management.